Nepal Tour Packages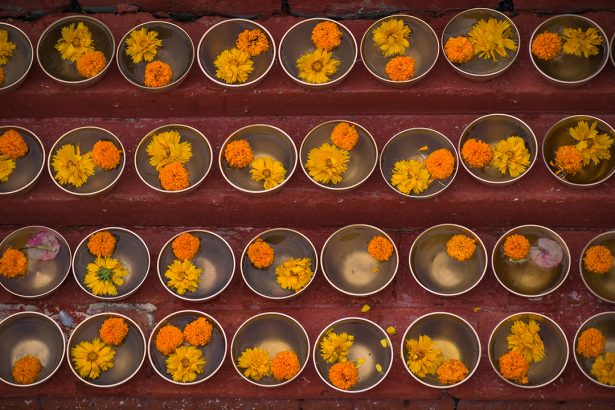 Primarily known to the world as a Himalayan trekking destination, Nepal is also home to exotic cultures, diverse wildlife, serendipitous lakes and rivers, and affable people. The country boasts very diverse geographical as well as socio-cultural landscapes, and claims to be one of the few Shangri Las remaining in the world. Kathmandu, the capital city, is one of the epicenters of culture and art, and is home to the ancient Newari culture. While the city isn't the biggest in the world, the number of fascinating historical sites located here, as well as the cultural festivities, means that there is always something to do.  
Nepal is a secular country, but the population is overwhelmingly Hindu. There is also a significant Buddhist population. One the beautiful things about Nepal is that these two religions and cultures have co-exited here for centuries. There is no shortage of pilgrimage sites belonging to either of these two religions. This is especially true in the capital city but also around the country.
Because Nepal is usually thought of as a trekking destination, not many are bothered to think about exploring the wildlife and biodiversity present here. Southern Nepal boasts a significant number of national parks and wildlife areas. Particularly famous is the Chitwan national park. Here, travelers get the opportunity to partake in a jungle safari on an elephant's back. Going deep into the heart of the jungle, travelers can expect to see a wide variety of animals, including the majestic rhinoceros. There is also the hope of catching a glimpse of the majestic Royal Bengal tiger.
For those of you who are all about adventure sports, there are plenty of options as well: white water rafting, kayaking, paragliding, bungee jumping.
Join the Far Out team on these adventures.